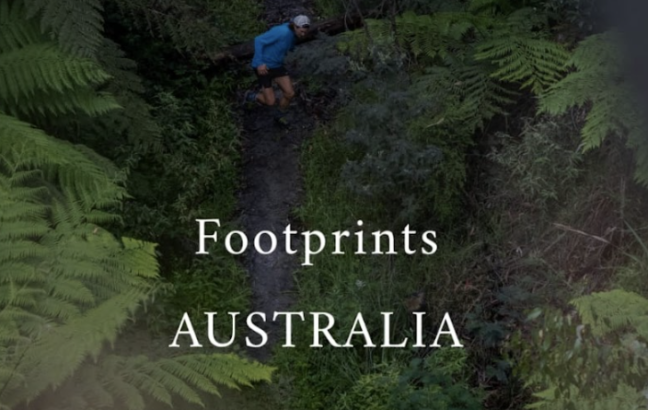 Footprints Camp, where Trail Running and Future Climate Leaders meet.

Do you see yourself as a climate leader in your community? 
Footprints Running Camp is about to touch down in Australia, at Warburton Camp, Wurundjeri Country, Victorian Central Highlands (20-25th April). There isn't anything else like it. You'll either want to follow along if you can't make it or apply to attend for yourself. Imagine a week where trail running, science, entrepreneurship, storytelling, leadership and advocacy meet to help empower the chosen individuals to take climate action. 
Chosen participants will learn to become climate leaders, prompting education and collective community action. The Australian camp is slightly different from the US, where individuals proposed their own outdoor-focused projects. At Footprints Australia, individuals will work together to preserve the Great Forest, whilst using running as a means to get there!
Whilst new to Australia, Footprints Camp was created by professional trail and NNormal athlete, Dakota Jones and was hosted in the San Juan Mountains and Silverton, CO in 2022.
Check out the Footprints 2022 Running + Climate Action Trailer here. 
What is Footprints Running Camp?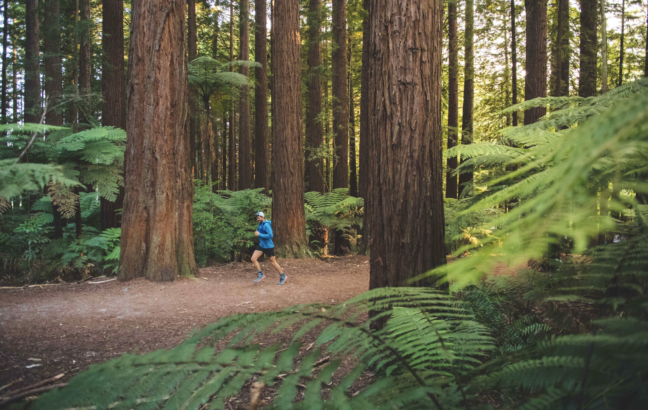 At Footprints, individuals will workshop their ideas and collaborate with climate leaders and mentors, including: 
Award-winning filmmaker, Beau Miles 

WWF Threatened Species and Climate Adaptation Ecologist Dr. Kita Ashman 

New world crafter and  Co-creator of the  bestseller book 'The Great Forest', Sarah Rees

150 marathon in 150 days marathon runner,

Erchana Murray-Bartlett

Creator of Takayna Trail, Pilliga Ultra, For Wild Places and Footprints, Simon Harris
Alongside this, they'll have the opportunity to run or hike amongst ancient forests, including the world's tallest flowering trees. Generally, you'll get the morning to immerse yourself in this environment, guided by trail runner and camp facilitator, Majell Backhausen, Patagonia Sports Community Manager. In the afternoon camp participants and mentors will meet to develop actionable plans to preserve the Great Forest in the National Park, take away actionable insights from mentors and presentations, and learn from each other.

'Campers will have a fun experience and be inspired by what others are doing, by what they can do, and come away feeling prepared to take action on climate change. We want to provide them with the inspiration, know-how, and confidence to be effective climate action leaders."
– Simon Harris, the Co-founder of Footprints Australia
In essence, Footprints facilitates the meeting of like-minded individuals in the ultimate environment to grow as future climate leaders who can make significant waves in their communities and the broader outdoor industry. The camp is held somewhere with limited phone and internet reception, deliberately. Fostering connections and intentional conversation is really important.  It's environments like Footprints Running Camp where the magic happens.
How Can I Apply For Footprints?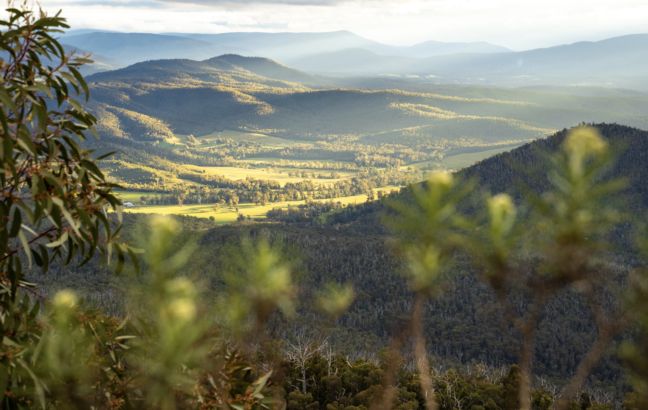 Be a part of the first Footprints camp to take place in Australia, on the lands of the Wurundjeri people, in the beautiful Victorian Central Highlands. 
You can apply directly through https://runfootprints.org/, and more specifically, the application form found here. 
Footprints Scholarships:
There are 2 scholarships available, thanks to Wild Allies for participants regardless of financial needs.
If you would like to apply or know someone that would benefit from a scholarship please send 500 words to jess@wildallies.com.au as to what it would mean to take part in Footprints camp. All participants need to be over 18 years of age.
The scholarship includes:
Full entry into the camp
Running kit provided by Patagonia
Running shoes provided by Paddy Pallin
Food across the event
Accommodation
Assistance in transport from Melbourne to camp and return
Australian Trail Athlete Paige Penrose's Experience at Footprints Running Camp in Colorado.

Paige Penrose is an outstanding trail athlete, hailing from Stanwell Park, Australia, and currently studying Kinesiology whilst competing in NCAA Track/XC at The University of Nevada, Reno. She was lucky enough to be chosen to attend Footprints Running Camp in the San Juan Mountains, Colorado in 2022. She shares a bit about her time at the camp, her project, and key learnings below.

' You can't stand and care for something you don't know,  so allowing these people to get outside just increases the number of people who are standing up for the planet.'
– Paige Penrose
Tell Us About Your Experience at Footprints.
I arrived at Footprints having just moved across the world to find my way in a new sport at a new school. What I found in that mountain hut at 3500m with no electricity, minimal running water, and indoor drop toilets, was family, hope, and whooooole lot of stoke. This period of my life was one of the most unsettling, a close second to the first few days of basic military training in Wagga Wagga at age 18 a couple of months after finishing high school. The week I spent in that hut made it all ok. Each day we ran, we ate, we bathed in ice-cold creeks, we learned about peatlands, the impacts of warming oceans, and how to tell stories. Everyone came from extremely different backgrounds, but we all belong to the same Earth. We started to learn how many different ways it can be experienced, how many ways you can connect to it, and how many ways we can help to make sure it is taken care of.
What is your project? How did Footprints help you develop your project further?
I came into footprints knowing I wanted to do something towards making it easier for athletes with disabilities to get outside. I didn't know how to turn that into a tangible project but that is exactly what those seven days on the side of a mountain were for. My project is centered around increasing the outdoor state. That is, the number of people, from all walks of life, who feel a connection to want to stand for wild places. I find human movement phenomenal but it's not so simple for everyone. We like to think of trail running as a welcoming sport and community but the truth is that we have a long way to go in making it truly accessible.
It's taking some time and longer than I would like because NCAA running and full-time study is no joke but I'm in the process of developing a package for race directors to implement at their events to establish a para category and provide the means to get as many people out on trails as we can. Human movement and sport have deep-seated conceptions about what movement 'should' look like but in reality, there are many many ways to traverse a trail. Eventually, I hope to tie this directly back into climate action and make sure those trails are there for a long time. For everybody.
What are some key takeaways from your trip which you think we could all benefit from hearing?
The biggest thing I took away from Footprints was the variation in what environmental advocacy can look like. You don't need to be studying environmental science, engineering, or law in order to make a difference. Footprints brought together a small group of hugely varied individuals. There were students, researchers, teachers, professional skiers, writers, and lawyers turned environmental/social justice entrepreneurs. We need people in every sector of society to do what they can because that is what it's going to take. It doesn't matter what position you find yourself in right now, there is always something to be done. It doesn't matter how big or small. You don't need to change careers (although you could!) you don't have to be doing every single thing "right", although some people and some companies seem to make you want to believe that. We are all drops in a very, very large ocean

Thank you Paige for sharing some of your experiences and learnings.


For more information on Footprints Camp in Australia, visit: 
Website:https://runfootprints.org/australia

Click to view the: Footprints Running Camp 2021 Full Film
Get in contact: simon@wildallies.com.au
#runforchange #trailrunning #trailrunningaustralia #trail #abetterworld #wildallies