Heat Training For Running Performance
You've probably heard heat, in the training context, referred to as 'the poor man's altitude'. The context behind this is, altitude camps and taking the time off (generally from work, family duties, etc) is costly. There's truth to the poor man's altitude. You can use heat to train for altitude (cross-adaptation), and clearly, use heat to train for heat. To prepare properly for an environmental extreme such as heat, a protocol period of acclimation or acclimatization can be undertaken to elicit favorable adaptations. This is particularly important if you are going to:
Race in hot environments

Need to maintain heat adaptations over the winter for hotter races in warmer climates

Are racing at altitude but don't have access to altitude training (cross-adaptation for runners)




The goal should be to expose yourself to the minimal dose of heat possible to elicit the most significant adaptation. This is because too much extra environmental stress can impact the most important thing of all – RECOVERY! 
Not everything that can be counted counts, and not everything that counts can be counted.
– Albert Einstein

If you need to introduce heat training, it's important to identify which heat protocol will work best for you given your goals, finances, and lifestyle. Working with a professional and understanding this for yourself would be advised here. The most effective protocol for an individual with a high training load, as research indicates thus far, is a passive dry sauna after an exercise session.
Is heat training good for running? And does heat make running harder?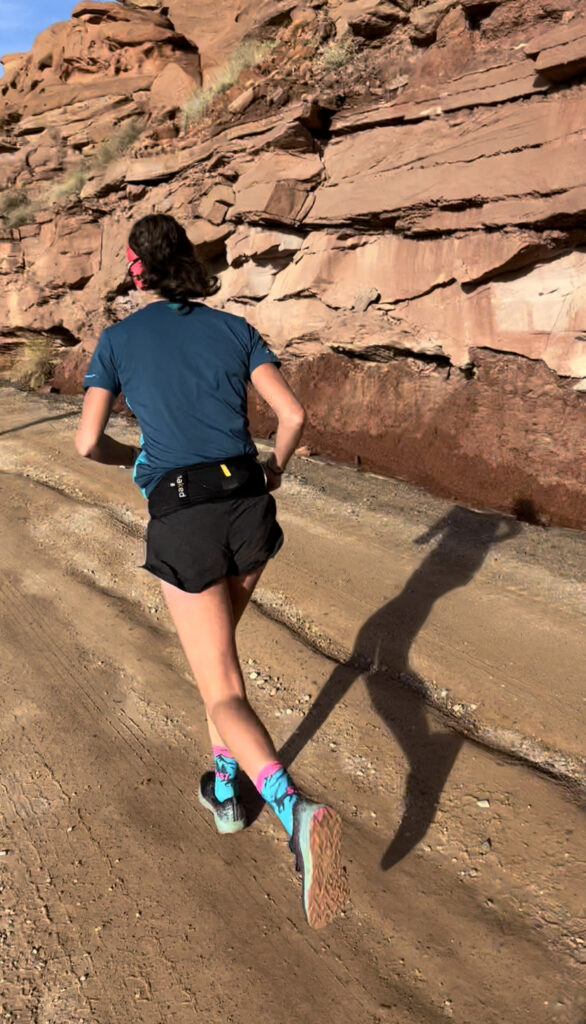 Yes, heat training is good for running, but only when done sensibly in a planned manner, with a goal in mind. Heat Training is especially important for athletes who will race in hot and/or humid conditions. When you exercise in a hot environment, the body will undergo a series of processes to thermoregulate, in order to maintain homeostasis. If our physiological systems fail to maintain homeostasis in a really hot environment, it can result in hyperthermia. The body has failed to compensate for the environment. This is the same with hypothermia in the cold.
You'll notice on the first hot run of a season that you'll probably sweat more, and your perceived exertion will be higher (elevated HR). The good news is, even without a specific heat training protocol, after roughly 10 days you'd likely notice that your resting and active HR have returned to normal. A few other adaptations you'll notice if you pay attention are an earlier onset of sweating, how much you sweat (volume), and a lower core body temperature.
What about heat training strategies for both shorter and longer trail running events?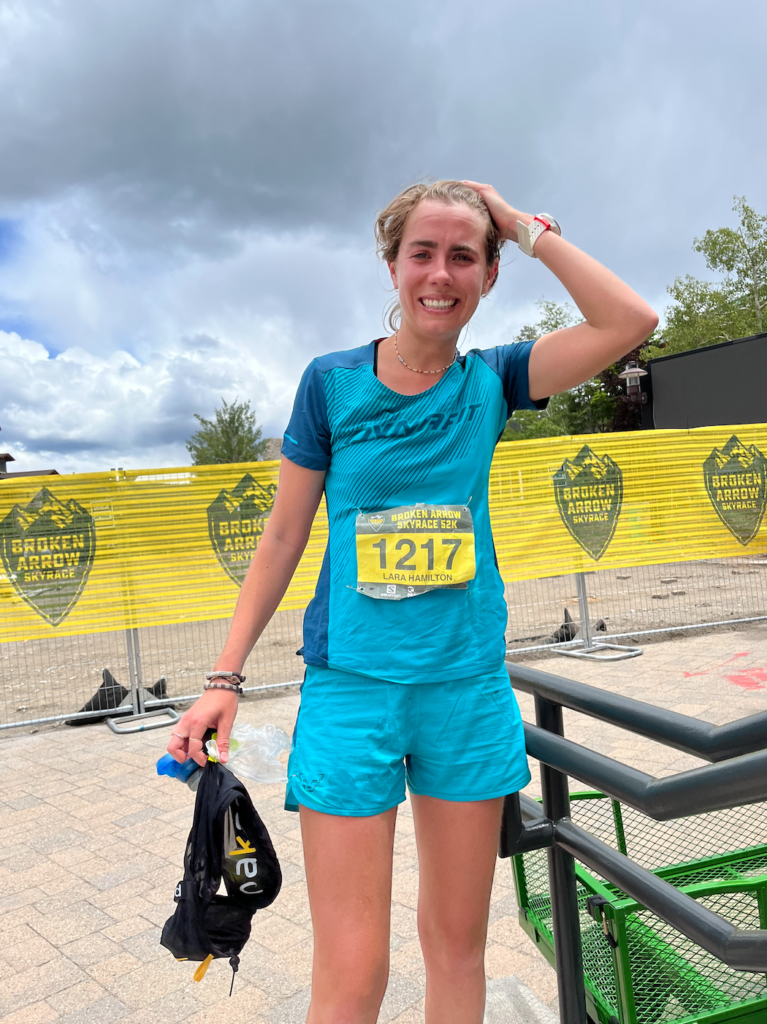 The goal of heat adaptation will differ from trail runners to track runners, given that trail running events are often longer. This makes pre-race cooling strategies, such as ice packs on the places where you lose the most heat (head, neck, wrists, underarms, groin, etc.) effective for shorter track events. For trail running, it is best to mitigate heat as much as possible, supporting the event with an appropriate prior heat training protocol. A few good examples of trail running events you'd want to heat train for would be the Western States Endurance Run (100 miles), and Bandera 100.
How do you learn to run in the heat?
You have to get out there and run in the heat if you are in an environment that enables you to do so. Otherwise, a professionally guided heat protocol will be your next best bet. Take it easy for the first few days. Maintain hydration by drinking regularly. It's important to remember to hydrate (electrolytes specifically) in hotter environments. Interestingly in a virtual symposium for The European College of Sports Science, Lewis James explained that "dehydration of >2% body mass degrades endurance and cognitive performance, and the effect increases with increasing ambient temperature." What does this mean? Practice drinking during exercise, and if you're inevitably going to face dehydration, practice for it. It also means that it doesn't take much to impair performance. For perspective, for a 70kg/154lb male equates to 1400mls. 
You can monitor urine concentration – this might be TMI, but it's very useful. You want to be peeing pale urine rather than concentrated bright yellow. It may be helpful to monitor weight, as weight loss will indicate dehydration as well. 
In around 7-10 days of running in a hot climate, you'll likely notice a better tolerance to the heat. For trained individuals, adaptations will occur quicker, compared to the untrained individual which, after continual exposure will usually see benefits after 2 weeks. As discussed below in more detail, some helpful signs that indicate heat adaptation include an earlier onset of sweating, more sweat, and less time to fatigue conducive to a lowered HR (by this, I meant it is closer to your usual HR for the specific activity, compared to an initial spiked HR upon introduction to the heat).
How do you adapt to running in the heat?
It takes at least 10 days for adaptations to occur, but as with anything, it can differ from individual to individual, and for male and female. It's important to make sure you prepare enough time ahead of the event. 
Various adaptations occur, including a higher volume of sweat and an earlier onset of sweating. The sweat itself is more dilute than at more temperate climates. The athlete's Heart Rate (HR)  increases, and stroke volume (SV) increases (HR x SV = CO) CO, being cardiac output. Peripheral vessels will vasodilate – all changes which result in heat loss.
Heat loss is vital as the body is only as efficient as a light bulb. About 75% of the energy made during exercise is used by the muscles – the rest is lost in heat.  If the body can lose heat quickly and efficiently, it can continue to exercise at its best capabilities.  – hence the adaptations it makes to lose the increased heat made in hotter climates.
However, if the body cannot lose heat to the environment either due to high ambient temperature, or high humidity, or the person is not adapted to the heat, then the body will store heat, with the core temperature increasing – and this will initially impair performance but can eventually kill from severe heat stroke. (temp >41 degrees).
Long story short, it's important to prepare for your race properly. 
Some other benefits of heat training include an improved VO2 Max, Lactate Threshold (LT), lower HR under higher stress and workloads, increased fat oxidation, and therefore increased chances to lose weight (if that's a goal). Since endurance performance is largely determined by running economy, VO2 Max and LT, heat training can help!
What are some passive methods of heat training for endurance athletes?
Sitting in a dry heat sauna is likely the best option for a heat training protocol where you don't have access to a naturally hot environment. This is done (passively, so sitting, not exercising) straight after concluding your exercise and doesn't have to exceed 20-30 mins in time.
The Hot Tub method requires you to be fully emerged (past shoulders) for a very similar length of time. 

You'll elicit beneficial adaptations without having to exercise in strenuous conditions or run around in a sauna suit, or more clothes.
It's important to note that you should always undertake protocols under the guidance of a professional – this is of crucial importance if you are doing 'active' heat training such as running in a sauna suit or spin biking heated chamber or room. Since the benefits of a post-run dry sauna session (sitting,  passive) for 20 odd minutes elicit very similar adaptations, this is the path I'd choose. You'd want to hop in very soon after exercise. A hot tub immersion for heat training could work, however, to elicit the best response you'd want to be immersed right up to your neck, and for a similar amount of time to the sauna. The sauna simply seems more comfortable and practical to me. Besides, utilizing a sauna frequently is great for reducing the risk of all-cause cardiometabolic fatalities.
Some important timing things to note:
You will begin to lose adaptations after more than 2-3 days away from heat, so it's best to follow a protocol with a minimum of 1 dose every 2nd-3rd day
Periodize your training load around the heat protocol and/or training load, to ensure you don't have a high training load week paired with a high heat training week.
Work with what you have available to you!
How do you recover from heat training?
It's really important to remember that we could do all these things to try to maximize performance, but the reality is, sometimes in trying to do too much or be a perfectionist about it, we end up shooting ourselves in the foot. It is meant to be fun after all, and it isn't meant to take over your whole life. In saying this, the goal should be to find the minimum dosage to elicit the most beneficial adaptations for the event/races you're training for.
In applying this principle, you'll set yourself up for more optimized recovery, and in turn, a (hopefully) better performance come race day.
Sleep is really important, as it is the only time we fully recover – optimize this. Chronic stress such as an environmental one is just that, a 'chronic stress'. We need to account for this. The stress could be long periods at a high altitude, or training in intensive heat. If you don't sleep enough to account for this, it could result in maladaptations, the opposite of what you're trying to achieve.
Staying hydrated when running, particularly exercise >1 is also important. Whilst some studies have shown that dehydration does not impact short-term acclimation to heat, performance is the goal, as long-term benefits, so don't skimp on this. Dehydration is a stressor, and too much stress from any source can result in unwanted maladaptations.
More often than not, you can elicit beneficial physiological and cellular adaptations with shorter, smaller bouts of heat in the lead-up to an event, and this can be the most convenient thing for your training, time and total stress. Be smart!
Part 2 
Heat Training For Altitude: Cross-Adaptation For The Runner Racing At Altitude.
Does heat training help with altitude?
Heat training can help endurance athletes perform at altitude, particularly if the athlete does not have access to altitude or other mechanisms to mimic this environment (such as a chamber, an altitude tent, and actual higher-altitude environments, to name a few).

Hot environments, let's take, a dry-heat sauna, elicit stress on the system whilst it's in a resting state, particularly if the individual spends a decent amount of time in the dry-heat sauna. Note, to elicit favorable adaptations, as mentioned earlier, 20-30 mins in the sauna post run or ride can have a multitude of positive benefits. The reason being is your core temperature is already elevated, corresponding with an elevated HR.

At altitude, the physiological systems of individuals not acclimatized to the environment will experience elevated levels of stress at rest and exercise. Heat acclimation protocols can assist with attenuating this strain altitude. As discussed above in the beneficial adaptations of heat training and/or heat protocol, there will be an increase in plasma volume, and a lower core body temperature to elicit better oxygen delivery to working muscles. Better oxygen delivery to working muscles is a very favorable adaptation for an endurance athlete looking to perform at altitude. 
However, as discussed in the intro of this post, stress is stress, and if an individual is living and/or training at a high altitude, and does not need to prepare for a race in the heat, heat training and protocols may not be necessary. The key pillar to successful training is even better recovery. These tools should be used under the supervision of a specialist, and the minimum dosage to elicit positive adaptations should be given. Further, the added stress of heat training and/or heat protocols should be in harmony with the training load of the athlete. For example, don't schedule the highest volume week with the largest doses of heat training. That's a sure way to burn out and impact recovery.

For those out there that are interested in a cellular level, below I will briefly discuss heat shock protein (HSP) responses when exposed to altitude. 
Heat Shock Proteins (HSP), altitude, and heat acclimation for endurance athletes.
Exercise induces stress on the cellular homeostatic mechanisms of the body. This exercise-induced challenge on these mechanisms will result in adaptations. Adaptations, both short and longer-term, are our physiological systems that maintain homeostasis in extreme environments. When cells are exposed to heat there'll be an increase in heat shock proteins (HSP), particularly if it is in the early phases of heat introduction. 
Importantly, HSP40 is activated in cells in response to physiological stress (not unlike other factors that induce HSP expression such as glucose deprivation). These HSP proteins respond to protect cell integrity and maintain homeostasis – for example, a response to hyperthermia (body temperature is well above normal, not to be mistaken for hypothermia, which is the opposite). Interestingly, for those athletes at altitude, HSP40 specifically, assists in the preservation of HIF-1 alpha which has an increased cellular response at altitude. HIF-1 plays a crucial role in the body's response to hypoxia. This is important to note as HIF-1 acts as a dominant, "regulator of numerous hypoxia-inducible genes under hypoxic conditions." (1)  The HSP40 induced in cells as a response to heat stress is likely beneficial to performance in hypoxic environments. To put it simply, an individual who has heat trained or followed a heat training protocol prior to training or competing at altitude (such as a dry heat sauna protocol) and therefore is heat acclimated, will likely respond well to the increased physiological stress experienced at altitude. This is because, on a cellular level, heat adaptations have reduced HSP response when in a hypoxic environment.

However, there is still a need for further research into the role of HSPs, as this research could serve to benefit the likes of athletes, patients, and the general population. If you're interested in reading more about HSPs, check this journal article out here.  Further understanding of the role of HSPs in exercise physiology may prove beneficial for therapeutic targeting in diseased patient cohorts, exercise prescriptions for disease prevention, and training strategies for elite athletes. It would be interesting to monitor recovery via heat shock proteins through blood-based testing, however, this at current is not viable on a mass scale due to costs. 
I hope this made you think about how you can better prepare for your next race in a strenuous environment. Whether you use a cross-adaptation technique, an intervention protocol, or outright training in the environment, preparation, timing, and harmony with the training load + other stressors and recovery are key! 
Is heat training the same as altitude training?
In a literal sense, of course, heat training is not the same as altitude training. However, heat can be used to enhance performance, including endurance performance in hypoxic environments. Heat acclimation can improve our cellular and physiological functioning when exercising at altitude. Hence why earlier I mentioned the common saying, heat is the  'poor man's altitude.
A study by Fregly, 2011(2) noted that exposure to one environmental stressor can produce the same protective physiological adaptations needed to benefit performance in another environmental stressor. For example, moderate hypoxia and high levels of heat exposure elicit the same heat-shock response (cytoprotective HSP72). If an individual is acclimated to heat or hypoxia (focusing on longer-term exposure here), they'll have more favorable gene expressions for increased cellular resilience to these environments. (Hutter et al, 1994) (3)
So whilst heat and altitude training are not the same in a literal sense, the cross-adaptations elicited by a sensible exercise protocol in heat are favorable to performance in a hypoxic environment (altitude).
Yes, different stimuli, including heat training, can help with running performance in hypoxic (altitude) environments. Long-term heat training protocols and exposure lead to what is called 'acclimatory homeostasis', where the body functions more capably in the environment; i.e. physiological systems and cells are more resilient to the environment.
I discussed some of these adaptions and responses earlier in this article but I'll touch on it again briefly as it relates to heat and altitude cross-adaptations. Some favorable adaptations include:
Reduced exercising HR at altitude (longer-term acclimation protocols)
Increased SpO2 (oxygen saturation in the blood, a good thing to have higher levels for general health and altitude performance) (Heled et al., 2012)(4)
Greater cardiac output, therefore physiological efficiency (aka. work harder, for longer, more efficiently)
Increased HSP72 baseline levels, indicating increased resilience of a cell in stressful environments. A heat-acclimated individual (can be acute dosage/short term) will likely have an attenuated HSP response due to these increased baseline levels of HSP72. Elevated levels of HSP72 indicate that the individual has greater levels of adaptation to handle environmental stress (Lee et al., 2015)(5)
Please note that the optimal dosage of "heat" to improve the HSP72 baseline levels in the sense of long-term adaptation is still under investigation
(1)  Lee, J. W., Bae, S. H., Jeong, J. W., Kim, S. H., & Kim, K. W. (2004). Hypoxia-inducible factor (HIF-1)alpha: its protein stability and biological functions. Experimental & molecular medicine, 36(1), 1–12. https://www.nature.com/articles/emm20041
(2)Lee, B. J., Miller, A., James, R. S., & Thake, C. D. (2016). Cross Acclimation between Heat and Hypoxia: Heat Acclimation Improves Cellular Tolerance and Exercise Performance in Acute Normobaric Hypoxia. Frontiers in physiology, 7, 78. https://doi.org/10.3389/fphys.2016.00078
(3) Hutter, M. M., Sievers, R. E., Barbosa, V., & Wolfe, C. L. (1994). Heat-shock protein induction in rat hearts. A direct correlation between the amount of heat-shock protein induced and the degree of myocardial protection. Circulation, 89(1), 355–360. https://doi.org/10.1161/01.cir.89.1.355
(4) Heled, Y., Peled, A., Yanovich, R., Shargal, E., Pilz-Burstein, R., Epstein, Y., & Moran, D. S. (2012). Heat acclimation and performance in hypoxic conditions. Aviation, space, and environmental medicine, 83(7), 649–653. https://doi.org/10.3357/asem.3241.2012
(5) Lee, B. J., Mackenzie, R. W., Cox, V., James, R. S., & Thake, C. D. (2015). Human monocyte heat shock protein 72 responses to acute hypoxic exercise after 3 days of exercise heat acclimation. BioMed research international, 2015, 849809. https://doi.org/10.1155/2015/849809